Alumni Notes: News about dental school alumni around the world
Keith A. Mays (DDS 1989) in March was named Interim Dean of the University of Minnesota School of Dentistry, effective May 15. He is expected to serve a two-year term. A formal dean search will begin in 18 months, delayed by the coronavirus pandemic. Mays joined the school in 2015 as associate dean of academic affairs and an associate professor in the Department of Restorative Sciences. Previously, he was division director of prosthodontics at the East Carolina University School of Dental Medicine and an assistant director of the University of Maryland General Practice Residency Program. His academic career has included teaching in preclinical and clinical prosthodontics, student mentoring and advising, and private faculty practice. He has served as a member of the board of directors for the American Dental Education Association. After earning his DDS at the U-M School of Dentistry in 1989, he completed a General Practice Residency at the U-M Hospitals and Clinics from 1990-91. He holds a master of science and certificate in prosthodontics from the University of Iowa, and a PhD from the University of Maryland.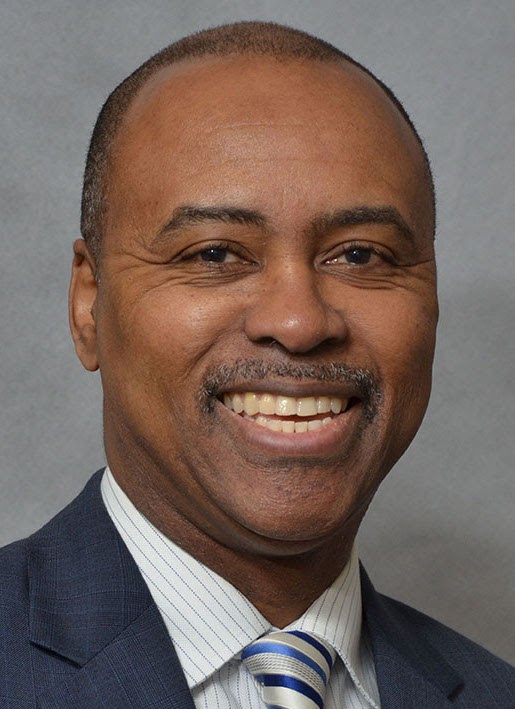 ---
Dr. Gary R. Hubbard (DDS 1978), who practices in East Lansing, Mich., earned the distinction of being named a 2020 Accredited Fellow by the American Academy of Cosmetic Dentistry last September. The academy has certified only 86 fellows in the world and Hubbard is only the third in Michigan.The fellowship is the highest level of achievement recognized by the academy for its mission of education and excellence. The AACD advances excellence in the art and science of comprehensive cosmetic dentistry and encourages the highest standards of ethical conduct and responsible patient care. Founded in 1984, the AACD membership includes more than 5,000 dental professionals, laboratory technicians, educators, and researchers from 70 countries worldwide.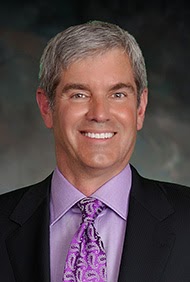 ---
The Oral Health Section of the American Public Health Association presented its 2019 John W. Knutson Distinguished Service Award in Dental Public Health to Helene Bednarsh (BSDH 1974) last November. Bednarsh was honored "for her efforts to improve the health of individuals and communities, especially for persons living with HIV/AIDS, and for her outstanding efforts to promote the goals of APHA and the Oral Health Section for over 40 years." Bednarsh is director of the HIV Dental Ombudsperson Program at the Boston (Mass.) Public Health Commission, vice president of HIVdent, a not-for-profit coalition of health care professionals committed to assuring access to high quality oral health care services for people living with HIV, and she is a member of the Editorial Advisory Board for Dimensions of Dental Hygiene, a monthly peer-reviewed journal. The Knutson award has been presented each year since 1982 to honor an individual who has made an outstanding contribution to improve oral health in the United States through their sustained and exemplary accomplishments in the field of dental public health. Established in 1943, the APHA's Oral Health Section promotes the importance of oral health, aims to increase access to oral health preventive and treatment services, and monitors and disseminates information about the oral health needs of the public.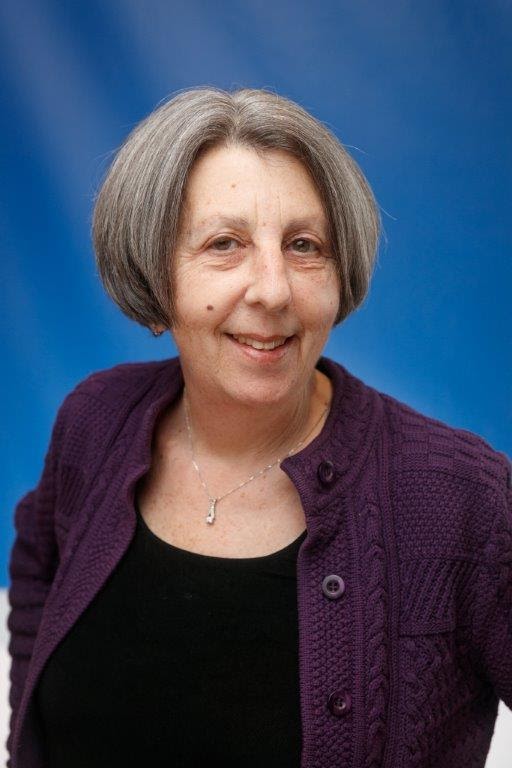 ---
Dr. Fred Slete (DDS 1983) received the 2019 Dr. Ethelene Jones Crockett Distinguished Alumni Award from Jackson College in Jackson, Mich. The college (formerly Jackson Community College) cited Slete's extensive community service during the more than 30 years he has practiced in Jackson. "Whether it is his career or his community, this dentist gives his best each day," the college said in announcing the award. "Serving patients in private practice since 1983, Slete has established himself at the local, state and national levels of his profession. With a personal belief that all professionals share a responsibility to be part of the success, vitality and growth of the community where they work, he is active in the local area." Organizations he has served include the Jackson Chamber of Commerce, Jackson Citizens for Economic Growth, Blackman Township Land Development Finance Authority Board, Jackson Community College Alumni Association, and the Jackson College Foundation Board of Directors. His professional affiliations include the American and Michigan Dental Associations, the American Academy of Cosmetic Dentistry, the Academy of General Dentistry, and the American Equilibration Society. He is a Fellow of the International College of Dentistry and the Pierre Fauchard Academy and an alumnus of the L.D. Pankey Institute for Advanced Dental Education. Honors include the Fellowship Award from the Academy of General Dentistry, the Young Dentist Leadership Award from the MDA, the American Dental Association Golden Apple Award for Distinguished Achievement, the Jackson Community College Award for Distinguished Service and the Jackson Leadership Academy Alumnus of the Year for 2010.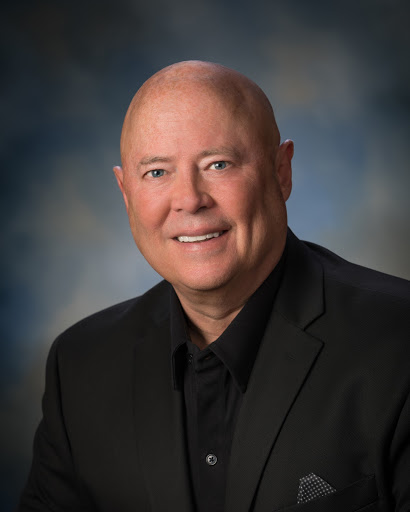 ---
Dr. Mart McClellan (MS 1993 orthodontics) is the co-author of a new book aimed at helping dentists prepare their finances for retirement. "Your Retirement Smile: The Treatment Plan for Pay-Cut Prevention in Your Golden Years," published by Advantage Media/Forbes Books, quickly became an Amazon No. 1 Bestseller, said McClellan, who has an orthodontics practice in Kenilworth, Ill. He and co-author Tim Streid, a certified public accountant and financial advisor, are the presidents of Macro Wealth Management, a firm focused on helping dental and medical professionals build a financial plan that will serve them and their families for a lifetime. McClellan said the book seeks to help dentists fully replace their income in retirement while also donating to charities as well. "As an orthodontist, I realized that doctors had no training in personal finance, so I started my own financial company with an ultimate focus on charity," McClellan said. "And now, 30-plus years later, I have been asked to be a Charter Member of the Forbes Speakers group and write a book on all of this to get this information out to the dental world." McClellan is a Diplomate of the American Board of Orthodontists and a past president of the Illinois Society of Orthodontists.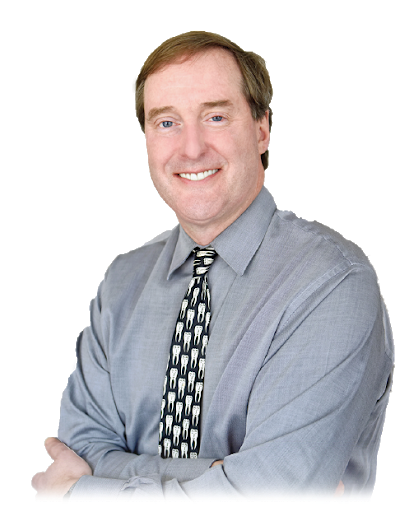 ---
The College for Creative Studies in Detroit announced the appointment of Dr. Deirdre Young (DDS 2006) as the college's inaugural Assistant Dean for Institutional Equity and Inclusion, effective Jan. 6, 2020. She will guide the CCS community in campus-wide decisions, practices and policies regarding diversity, equity and inclusion. She previously served as Vice President of Health and Equity for United Way for Southeastern Michigan and as Director of the Office of Multicultural Affairs at the University of Detroit Mercy (UDM) School of Dentistry. In addition to her DDS degree from U-M, Young holds a master's in health services administration from UDM and a bachelor of science in chemistry from Howard University.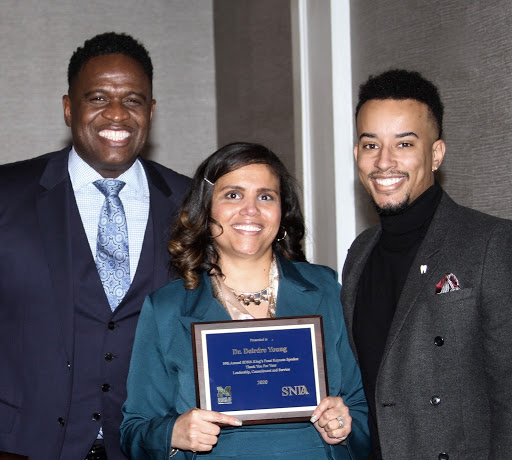 ---
Dr. Kyle Gernhofer (DDS 2005) is the founder and CEO of DenScore, an early stage "insurtech" startup that is participating in the Global Insurance Accelerator (GIA). DenScore was one of seven companies selected worldwide to participate in the 100-day program, based in Des Moines, Iowa, which is intended to foster innovation in the insurance industry. Participating companies receive a $75,000 investment, housing, office space and access to more than 100 advisors, mentors, insurance leaders and investors. The GIA culminated in April when Gernhofer and the other six founders presented their companies during an online pitch event to more than 600 attendees. Insurtech, coined from "insurance" and "technology," is a movement by tech start-ups to streamline the traditional insurance industry through use of artificial intelligence and other digital solutions. Gernhofer left his San Diego, Calif., private practice in 2019 to create DenScore, a software solution company that leverages dental claims data and patient feedback to measure dentists' clinical performance. Dental insurers use DenScore to help enrollees make better decisions, to build a stronger provider network and to offer new insight for actuaries and data analysts. DenScore is a value-based care measurement tool designed by Gernhofer to benefit dental insurers, patients, employers, brokers and dentists. DenScore is currently preparing for its first pilot program with a major dental insurer, expecting to launch in the summer of 2020. After receiving his DDS at U-M, Gernhofer served four years in the U.S. Navy as a Dental Officer. He then practiced in the San Diego area for 10 years before returning home to his native Traverse City, Mich., to launch DenScore.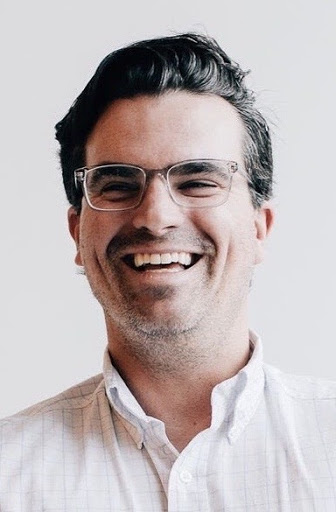 ---
Dr. Michael J. Crete (DDS 1986) of Grand Rapids and Lake Odessa, Mich., was recently elected chairman of the Board of Directors at the Pankey Institute. He also serves as a member of the organization's Board of Advisors is member of their Visiting Faculty. He joined the L.D. Pankey Foundation, a nonprofit continuing education organization, as a board director in 2015, helping guide the organization in providing educational services for dentistry. President and CEO Dr. Lee Ann Brady said Crete's reputation as a dental professional strengthens Pankey's commitment to realizing the organization's fundamental mission: "Creating Masters In Dentistry For Tomorrow." "I am very passionate about impacting the next generation of dentists and consider it an honor and privilege to represent the Pankey brand," Crete said. Founded in 1969 and located in Key Biscayne, Fla., the Pankey Foundation is dedicated to helping dental professionals master advanced technical and behavioral skills and nurture a positive philosophy towards life. More than 30,000 dentists, dental laboratory technicians and specialists from 44 nations have attended its courses.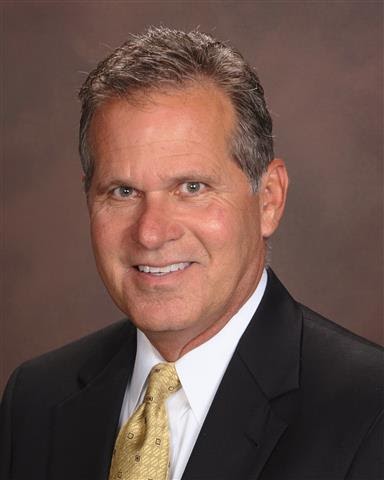 ---
Dr. Jessica A. Rickert (DDS 1975) of Traverse City, Mich., was the keynote speaker in early March at the University of Missouri-Kansas City School of Dentistry for a program celebrating National Women's Month. She spoke on "Changing Perceptions …Exceeding Expectations." Rickert, the first female American Indian dentist in the country, is a frequent speaker around the country, promoting her longstanding commitment to strengthen communities by advancing diversity and inclusion in the dental profession. She is a member of the Prairie Band Potawatomi Nation based in Mayetta, Kan.