The cumulation of our trip lead to the Symposium. The symposium provided a venue for education and collaboration between local dentists, Special Olympians, families/caregivers, and coaches to share their experiences on oral health in the special needs community.
The group from the University of Michigan School of Dentistry presenting included: Dr. Fontana, Brittney Phillips, Jenn Cleary, Dr. Gonzalez, Nicole Pentis, and Dr. Marti.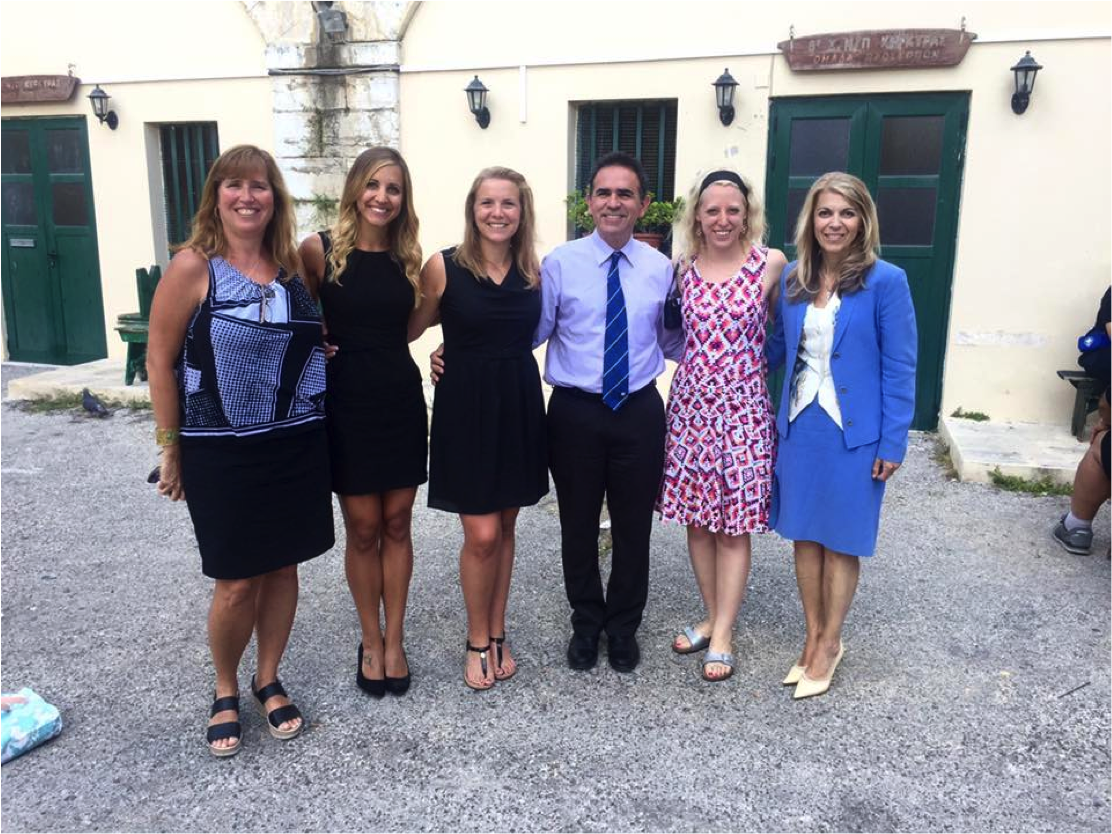 ---
D3 students Nicole Pentis, Brittney Phillips, and Jenn Cleary conducted a presentation about the clinical aspect of treating patients with special health care needs. Our presentation came from ideas taught in one of our classes by Dr. Stephanie Munz and was was geared toward providing information for not only local dentists, but also caregivers and special needs individuals.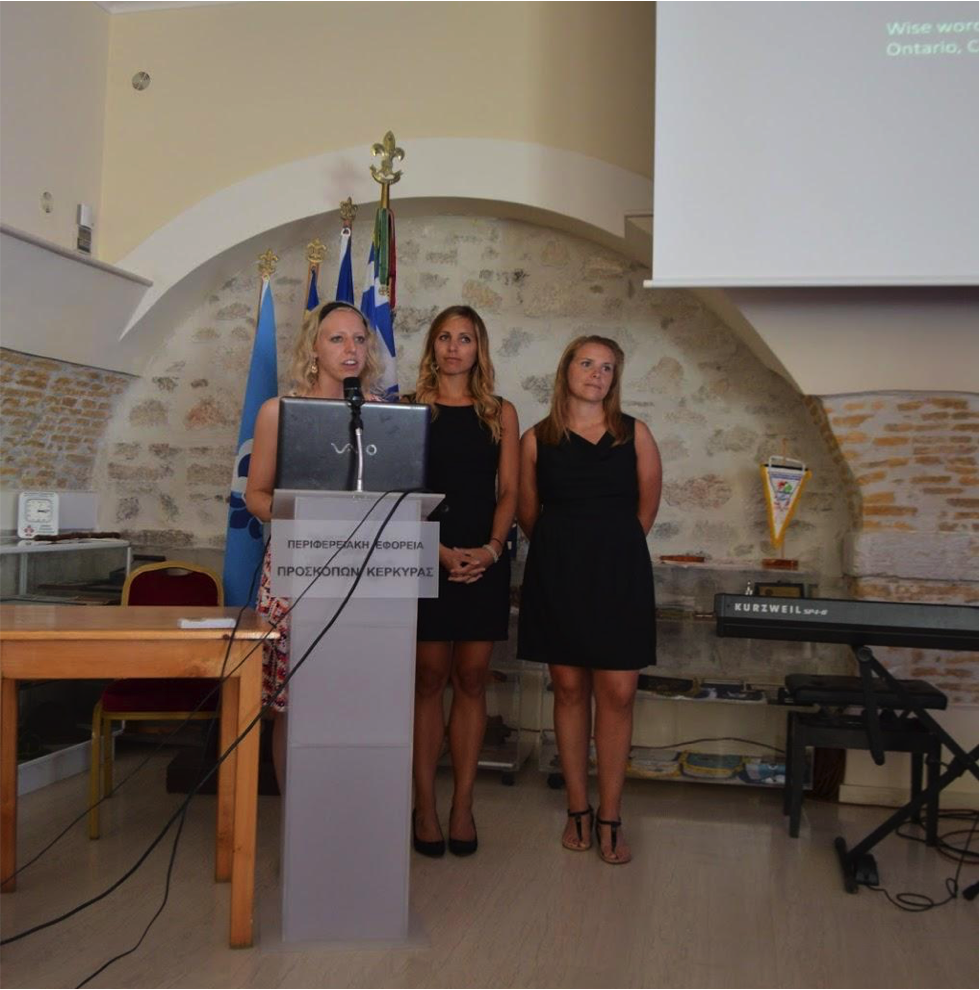 ---
The symposium highlighted the start of collaboration between the University of Michigan, Aristotle University of Thessaloniki, the Corfu Dental Association, the local government, and special needs individuals on Corfu. This was evident based on the continuing discussion following our event.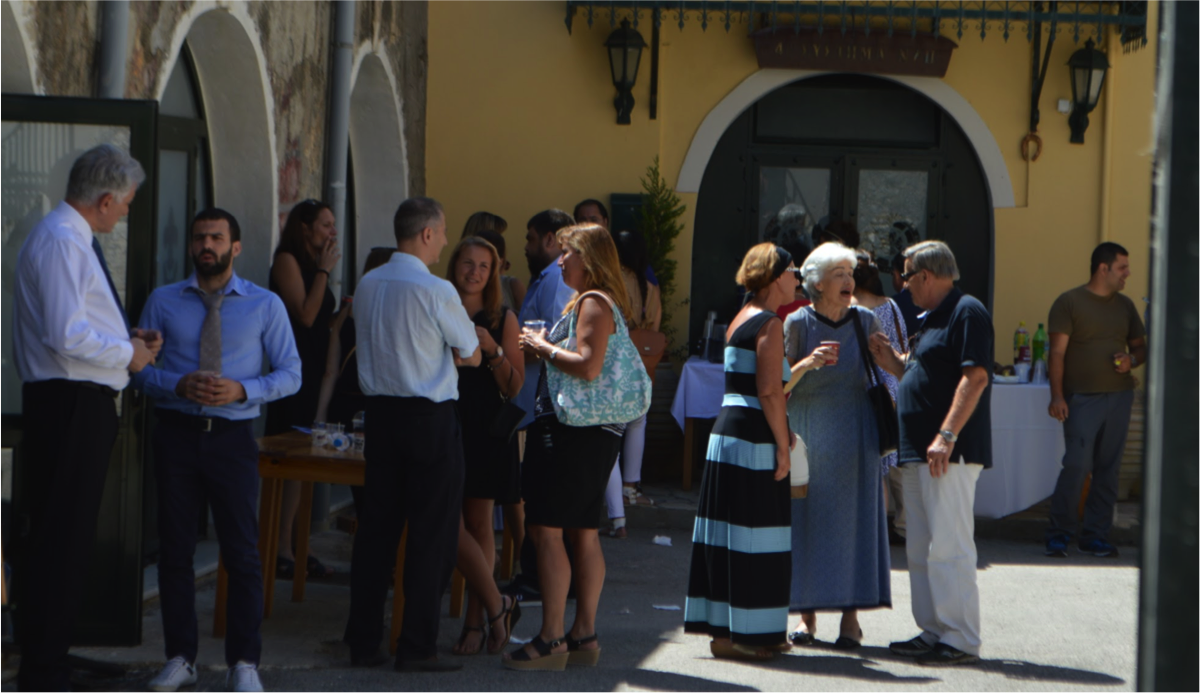 ---
Local television media came to our Symposium to conduct a live interview to air on the Corfu News. Pictured above is Dr. Zouloumis, Dean of the Aristotle University of Thessaloniki School of Dentistry, Dr. Rapsomanikis, the President of the Corfu Dental Association, Dr. Gonzalez, and Dr. Marti all being interviewed.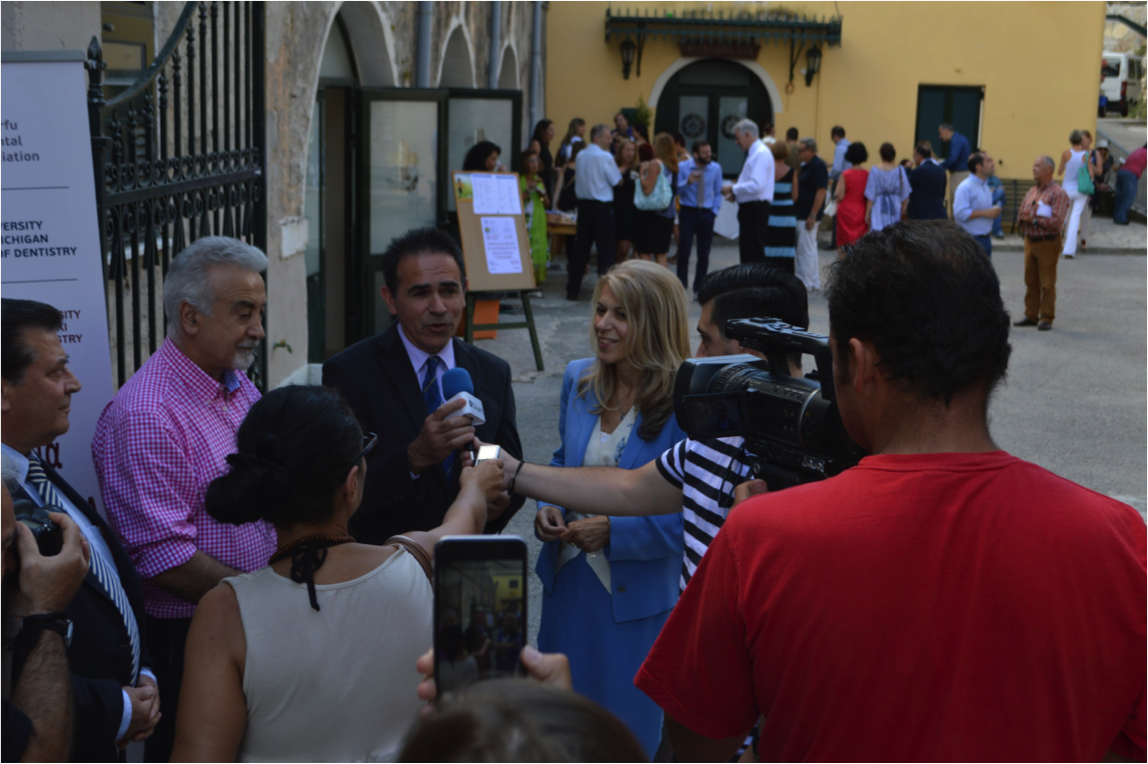 ---
The Symposium provided a collaborative exchange of knowledge and experience towards not only removing barriers to care for a special needs population, but also the sharing of treatment models. Thus, overall it provided an optimistic future for special needs dentistry on Corfu.